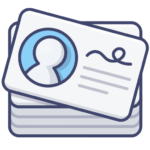 Header: navigation & logo

Image banner with call to action
Services: up to 3 services with descriptive text and
1-2 photos for each service
About: up to 2 paragraphs and 1-3 photos
Contact: contact form and location information with Google map
Footer: contact info, copyright info
Header: navigation & logo
5 website pages: for example Home (with image banner and call to action), Services, About, Testimonials, Gallery, Contact, depending on your business need.
Page content may include:
banners, images, sliders, quotes, resource links, calendar, contact form, Google map, and more.

Enhance website to make it more ADA Accessible (like the orange wheelchair icon on my website)
Footer: contact info, copyright info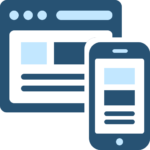 Header:  navigation & logo
We use the content and layout of your current website to create a modern, mobile responsive, search engine friendly website. This will give your visitors the same look and feel as your old website, but on a new platform built with up-to-date-code. 
Footer:  contact info, copyright info