Website Design
All websites are:
Well-thought-out, uncluttered, and scalable
Built with the latest coding so your website is up to date
Mobile responsive so your visitors can easily view your website on any device. How important is it to have a mobile responsive website?
Here are some statistics
Organized and easy to navigate so your visitors can easily find their way around your website without getting lost and skim to easily find the information they are looking for
Designed using Search Engine Optimization (SEO) best practices, which means you have a better chance of ranking higher in search result.
ADA Accessible best practices:
visitors with disabilities can use the tab key to navigate the website and make the content easier to read by changing the way the content displays.
Images are optimized for screen readers, which also helps with search engine ranking.
How We Work
After a thorough discussion of your overall business objectives, we will carefully review your business history including detailed descriptions of your products and/or services. We will then combine this information to develop and clarify the voice of your business so that we can create your custom-designed website with optimized content that aligns with your business objectives and values.
We are easy to work with, honest, responsive, and make decisions based only on what is best for our clients. We truly care about your business or organization and work hard to make sure you are happy with the final product. See what clients are saying!
Content Creation
We offer various website design services depending on your needs.
1. Content Editing & On-Page SEO:  We edit and optimize the content you provide by organizing headings and content for search engines, adding calls to action, and adding image alt text (descriptive information for screen readers and search engine crawlers so the images can be indexed properly).
2. Content Creation & On-Page SEO:  We create compelling content and optimize that content for search engines with the same SEO best practices as in #1 above, so that when visitors get to your website, they will find quality information relevant to their search. 
3. Search Engine Optimization:  We start out with competitive research to learn about your competitors and which keywords are most likely to rank higher in search engine results for your product or service.  We use that information to write compelling website content, image alt text, and meta titles and descriptions, as illustrated in the image below.  


Prices
Our prices are competitive.
There are many factors that go into pricing:
How big will your website be (number of pages)?
Are you selling services or products?
Do you want it to be a membership website? If so, do you want payments to be recurring?
Do you need calendar, event, or Google map integration?
etc...
There are many scenarios. That's why we offer free consultations.
Sign up for yours today!
---
Do you need help with your Google my Business listing?
We will work with you to create or optimize your listing. 
Website Redesign
We LOVE taking an outdated website and making it shiny and new!
If the layout and/or design of your website does not align with the image you want to present to potential customers or the menu and other important information is hard to read on mobile devices,  contact us to find out how we can change it so that you are proud to display it to the world!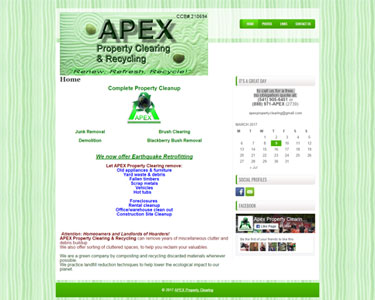 Before redesign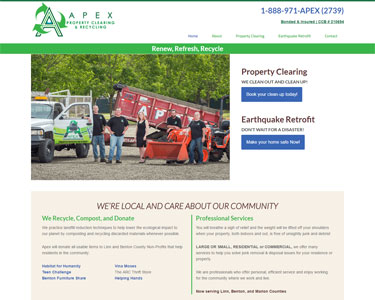 After redesign
Managing Your Content
Websites can be designed on a Content Management System (like WordPress). This means that the website can be custom designed to make it your own, on a platform that enables you to make content changes without having to know code. I offer one-on-one training sessions to show you how to access that content and make those changes.
Hourly rates (or included in the Website Design Package)
Customer satisfaction is our number-one priority. Contact us to request a project estimate or to set up a free 20 minute consultation.